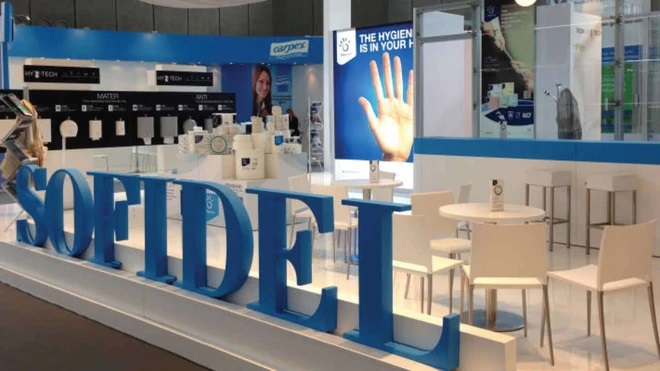 The Italian tissue producer Sofidel, particularly well-known for its Regina brand, recorded good levels of performance in 2019 according to its latest integrated report published this week. A new  plant in Inola, Oklahoma, the Group's second greenfield investment in the United States, is expected to be officially inaugurated in the coming months.
In a context fostered by the rebalancing of raw material prices (cellulose) after the peak of increases recorded in 2017-2018, the tissue paper Group based in Porcari, Lucca (Italy), with an international presence in 12 countries (in Europe and in the United States), has presented a financial statement characterized by good performance.
Net sales have grown from 1,706 million euros to 1,919 million euros (+213 million euros), for a percentage increase of 12.5%.
The Ebitda was 258 million euro, 13.47% of net sales, a marked improvement compared to 2018, when it was 107 million euro (+141%), 6.28% of net sales.
Beside this, the company is proud to have achieved a 17.9% reduction of its  direct CO2 emissions into the atmosphere.
These data show that the Group continues to grow in its fundamentals and to invest in the future," commented Luigi Lazzareschi, CEO of Sofidel. "Over the next few months we will also officially inaugurate the large integrated plant in Inola, Oklahoma, which will bring new paper production capacity, necessary to meet the growing demand in the U.S. market. This represents another investment, in addition to the Circleville plant, Ohio, operating since the second half of 2018 – for an overall commitment in the two plants of about one billion dollars."