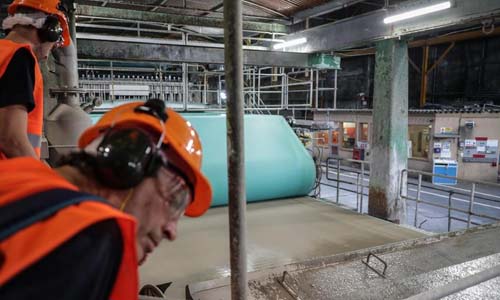 French tissue specialist Global Hygiène (GH) has entered into exclusive bipartite negotiations with Etex, owner of Papeterie de Bègles (close to Bordeaux, South-West of France), which announced its decision to close the site last October. GH plans to produce and sell tissue paper, using recycled fibers, for the French market.
The Association Avenir Papeterie de Bègles has also announced its interest in the site but this project needs three months to develop. It would aim to develop the circular economy.
A meeting took place on 25 March between Etex and the association, while respecting the exclusive bipartite negotiation agreement with Global Hygiène.
In the spring of 2020, Global Hygiène Groupe, via its subsidiary Fregata Hygiène, launched a new Paper Machine tissue on the Charavines site (formerly Arjowiggins), in Isère department (South-East of France). Called Papeterie de la Montgolfière, this plant can produce some 32,000 t/year of tissue from virgin or recycled fibres.
Valérie Lechiffre