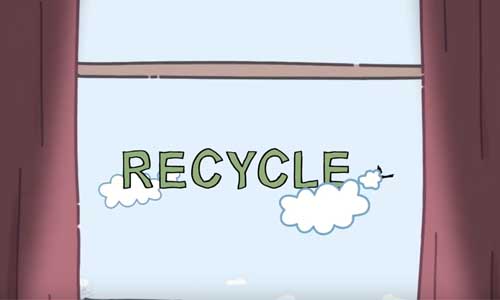 Just in time for Earth Day (April 22), new kids musical sensation The Future Brigade will release their first single,
"R.E.C.Y.C.L.E. (Do It Right!)
" (Vox Records; ISRC: NO3CF2203010). T
he brainchild of Virginia-based
singer/songwriter Wes Charlton, "R.E.C.Y.C.L.E."
encourages kids to explore the
importance of recycling—while enjoying a banger of a dance tune! The hook has kids spelling the word "recycle," and the three verses address the three "Rs" of recycling: Reduce, Reuse and Recycle.
To promote Earth Day education on digital platforms, The Future Brigade will feature the online premiere of the
"R.E.C.Y.C.L.E. (Do It Right!)"
single, available wherever music is streamed, as well as their social media.
Whether it's in the car, at home, outside, watching TV or a movie, or even in the classroom, parents and kids need great music to jam to, both on their own and especially as a family. The Future Brigade makes education hip and fun through songs that help kids understand that positive change starts at home with them, with each individual making their own choices each day (not just on Earth Day), and how those little acts/choices can change the world for the better if we all participate.