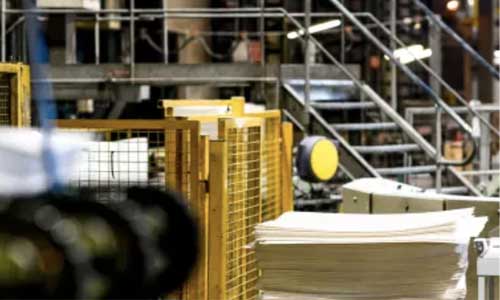 Launched at the beginning of June, this maintenance shutdown, which will last around a month, will enable a number of maintenance operations to be carried out in order to improve the installations or keep them in optimum condition. This period will also be used to carry out a number of ambitious projects, representing a total investment of over €12m.
This year, the shutdown will enable maintenance work to be carried out on the black liquor boiler and the foul-smelling gas incinerator boiler, and major maintenance work to be carried out on the steam turbines and alternators. Some tanks will also be replaced and made more reliable. In addition, the green liquor tank will undergo a ten-year inspection.
All in all, nearly 120 companies and 1,000 external contractors with specialised skills in electricity, instrumentation, automation, boiler making and precision mechanics will be deployed at the plant to carry out the operation. Over 90% of the partners are French companies. In preparation for the shutdown, a compulsory training module on safety rules has been introduced for all operators and service providers. This French plant produces 280,000 tonnes of pulp a year.