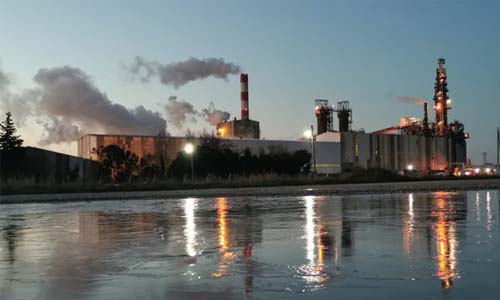 Fibre Excellence announces the launch of Fibre Excellence Provence, following the takeover of the market pulp production plant in Tarascon (South of France) on 1 August. « This name represents a new beginning for the site, made possible by the commitment of everyone involved, » said Jean-François Guillot, President of Fibre Excellence.
The company also announced the launch of Biowatt, a green electricity turbine project that will enable the site to supply the region with electricity from biomass, while at the same time recovering the by-products of pulp production, in a circular economy approach. This project represents an investment of €50m, which is part of the overall €180m plan decided by Fibre Excellence Provence for the next four years. « We have just finalised the order for the new turbine, says Roger Girard, director of Fibre Excellence Provence. We expect it to be in place by the end of 2022. This project will contribute to the energy needs of the region, improve the energy efficiency of the site and contribute to its economic success. »
This Biowatt project was selected in a CRE 5 call for tenders to develop a biomass electricity production facility in France. In the coming months, Fibre Excellence Provence will continue to implement its plan, which includes a major shutdown scheduled before the end of the year, which will allow for major maintenance and modernisation of the site.