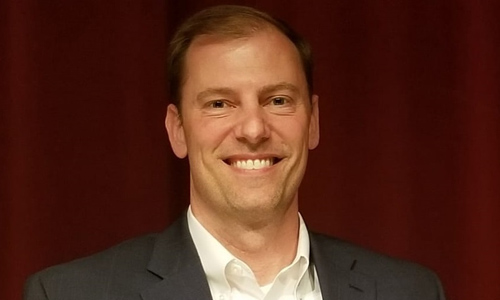 Fabio Perini, together with the other companies of the Körber Tissue Business Area — MTC, Engraving Solutions, and Roll-Tec — is bringing the future of tissue converting to Tissue World Miami March 11-13
Join us for both a celebration and presentation of the Constellation™ S6 turnkey production line
Pete Augustine, President, Fabio Perini North America says "We're celebrating because we reached a remarkable milestone of 100 Constellation lines sold worldwide since launched in 2015 – a testament to the forward-thinking future of tissue converting!"
And we couldn't imagine a better place than Tissue World Miami to show a full Constellation line in action via video streaming directly from our stand. Claudio Munoz, Director of Marketing Americas, explains: "For the first time, we'll be doing a live video streaming demonstration of this highly advanced converting line in partnership with our customer Cardinal Tissue in North Carolina. In addition to the Constellation S6 Rewinder, there are several cutting-edge technologies incorporated in this line aimed at optimizing OEE, quality and operator safety, including the Catalyst Embosser, 179AX Log Saw, and Carbon-T Wrapper. Cardinal Tissue has the first commercial line in the world running with the SAM (Self Adjusting Machines) technology — an impressive sight you don't want to miss".
The live demonstrations will take place at the Fabio Perini Stand B-90 on Wednesday, March 11, at 3:30pm; Thursday, March 12, at 11:30am and 3:30pm and Friday, March 13, at 11:30am.
Sustainability Takes Center Stage
Fabio Perini also understands the future is now with regard to sustainability. The SAM technology reflects our commitment to helping customers create more sustainable products by reducing waste and downtime, while simultaneously improving overall quality and OEE. We've also given careful consideration to technical solutions that aid in replacing plastic packaging with paper-based materials and eliminating glue from the converting process, among others.
Pete Augustine will detail Fabio Perini's holistic approach to sustainability in his Tissue World Miami presentation (Day 2, 2:00-2:20p), Sustainability, Strategies, Digitalization, and Solutions for the Tissue Industry. In addition, he'll provide insights about the series of solutions offered to help customers prioritize the environment, including:
Aquabond: A sustainable water lamination technology, Aquabond replaces adhesive with water during ply bonding, without requiring new machinery or compromising the machine's mechanical features and quality of the final product.
Bio-pack: The technical improvement program developed to ensure all tissue packaging equipment — any size or format — can wrap packs with 100% eco-friendly material or paper reels combined with bioplastics, with no quality issues or line disruption.

Solid and Solid+: The coreless solutions to produce full rolls that can keep the product's structural characteristics, increasing by 16% the amount of tissue per roll with the same diameter, and attaining a 10% reduction of packaging required for the same amount of product transported.
SAM System: A data-led SAM approach used to control the rewinding and embossing process using data from an online roll and caliper inspection system. SAM allows for waste reduction, staffing optimization and quality control.
Fabio Perini is bringing the future of tissue converting to Tissue World Miami. Mark your calendars for these exciting events. We look forward to seeing you at Fabio Perini Stand B-90.