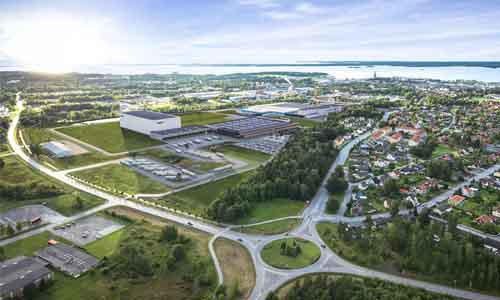 The Land and Environment Court in Vänersborg (Mark- och Miljödomstolen vid Vänersborgs tingsrätt) in Sweden has today granted an environmental permit to the modernisation and expansion of the Katrinefors Mill of Metsä Tissue, part of Metsä Group. The next step in the process is the preparation of the final investment decision by Metsä Group.
The decision on the environmental permit is received with contentment at Metsä Tissue, who will next analyse the details of the decision and prepare for the decision making related to the investment. The company estimates that readiness to decide on the investment will be possible during the first half of 2023.
The preparations of the Katrinefors Mill investment is part of Metsä Tissue´s Future Mill Programme to drive world class environmental performance in tissue production. The now obtained permit would allow for an increased annual production capacity from today's 75 000 tonnes to 145 000 tonnes of fresh fibre based tissue papers, and provide 50-100 additional jobs to the mill. With the planned investment, Metsä Tissue would be a forerunning company in investing into the tissue industry in Sweden and Scandinavia, helping to safeguard the security of supply in essential hygiene tissue products.
"We are pleased to have received this positive decision from the Land and Environmental Court. Now the next step is to prepare the actual investment decision", says Esa Paavolainen, Project Director at Katrinefors Mill.
Katrinefors Mill has a long history and tradition in Mariestad and the mill is a major private employer in the region with strong roots in the Swedish tissue paper industry heritage since 1765. The mill produces the leading tissue paper brands Katrin, Lambi and Serla. The investment in the modernisation and expansion of the Katrinefors Mill would be one of the largest in Metsä Tissue's history.