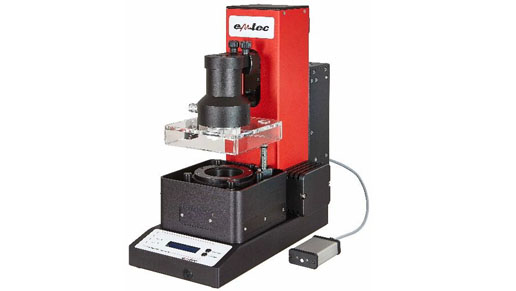 The Tissue World Trade Show and Conference will take place in Milan, Italy from March 25th to 27th, and the German company emtec Electronic GmbH will attend and present their innovative testing instruments at booth no. F740.
Centerpiece of the booth will be the well-known TSA – Tissue Softness Analyzer, which is used to reliably evaluate the softness, smoothness and stiffness as well as the overall Hand Feel of tissue and nonwoven materials.
Recently, emtec has introduced a new test method, which enables the measurement of the influence of different fiber mixes (long and short fiber ratio) to the quality of the hand sheet. With a special hand sheet preparation procedure and a technical upgrade on the original TSA it is possible to predict the final product quality in the lab without expensive trials at the tissue machine.
Emtec would also like to announce that at the beginning of this year, the 300th TSA has been sold. The device is now used in 48 countries, in each part of the world.
Along with the TSA, emtec will display the CAS touch ! and FPA touch ! Both instruments help to get information about the efficiency of the chemicals, which are added to the pulp suspension during the tissue production. They are used to measure the interaction between additives and chemicals with the particles or fibers in the pulp in order to stabilize the process, to improve the product quality and to reduce costs.