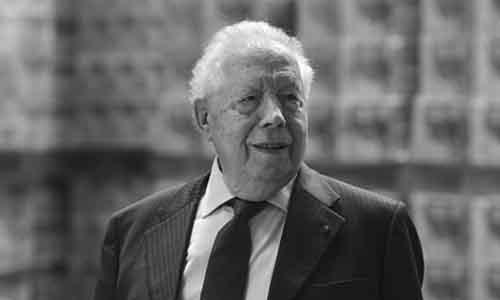 Emi Stefani, Co–founder of the Sofidel Group in 1966 and Chairman until March 2021, passed away suddenly at his home in Porcari, Lucca.
Born on October 9, 1930, in Villa Basilica (Lucca), Cavaliere del Lavoro (Order of Merit for Labor) Emi Stefani was one of the leading figures in the great history of the development of the tissue paper industry (paper for hygienic and domestic use) and an industrialist with great vision, work ethic, courage, and a rare human sensitivity.

"Yesterday, I lost my father. For me, and my entire family, he was an extraordinary example as an entrepreneur, one of the great papermakers, and as a man. His well-known qualities of loyalty, candor, and human empathy made him appreciated by so many during his long years in business. He leaves behind a universe of affection, which is what will help us live through this difficult time". Edilio Stefani, Emi's son and Chairman of the Sofidel Group.


"Emi Stefani has been like a second father to me. A figurehead who supported and sustained me when I joined the company. His passion for the company, his ability to face challenges, and his natural predisposition for human relationships have made the entire Sofidel community richer and stronger. We unanimously embrace and thank him with enormous affection and gratitude for all that he was able to give." These were the words of Sofidel Chief Executive Officer Luigi Lazzareschi upon learning the news.

Emi Stefani's funeral will be held on Thursday, June 30, at 3 p.m. (CEST) at S. Giusto Parish Church in Porcari.