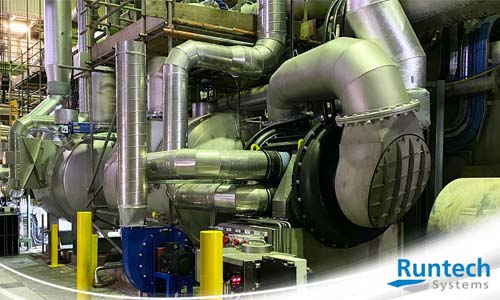 DS Smith Kemsley has started up RunEco vacuum system with EP Turbo Blowers at PM3. The machine produces 300,000 tons of Light Medium per year.
In the vacuum system rebuild seven liquid ring pumps were replaced by three EP600 turbo blower units.
The new system cuts the energy consumption by 66%, providing annual savings of 12 GWh. CO2 emissions are reduced by 3,100 tons annually. In addition, the cooling water tower was stopped, as EP Turbo Blowers operate completely water free.