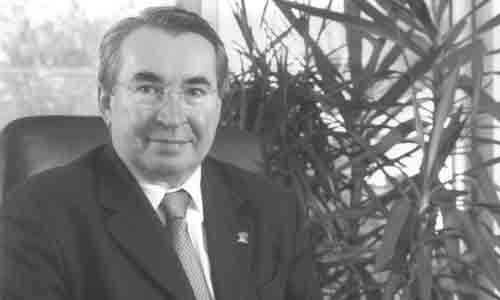 It is with great emotion that we have just learned of the death of Philippe Leydier, on 6 May, in his 75th year, after a difficult battle with illness. A major figure in the French paper industry, Philippe Leydier worked for 40 years at Emin Leydier, which was founded in 1975 as a result of the merger of two family businesses. Throughout this period, he was very active in promoting the paper and corrugated board industries (in France and in Europe), as well as recycling. He also chaired Copacel, the French Union of the cardboard, paper and cellulose industries. In 2018, Emin Leydier was taken over by the Saica group under the Spanish flag. At the time, the group had a turnover of nearly €380 million and employed more than 1,000 people.
Philippe Leydier made a major contribution to the creation and development of the group, which he chaired for 16 years, including the acquisition of several companies, the construction of three paper machines (the last of which, in Nogent-sur-Seine, was started up in 2005), which were among the most modern in Europe at the time of their start-up, and two paper and corrugated board packaging manufacturing plants. Always available to talk about his work, affable and passionate, Philippe Leydier was a determined entrepreneur with a real industrial vision.
In recent years, he was very involved in associations supporting people in difficulty or helping entrepreneurs. His funeral will be held on Friday 12 May at 3pm, in the church of Saint-Bruno des Chartreux, in Lyon (1st). condoleancespleydier@gmail.com
The entire "La Papeterie" team offers its sincere condolences to his family and friends.
Valérie Lechiffre