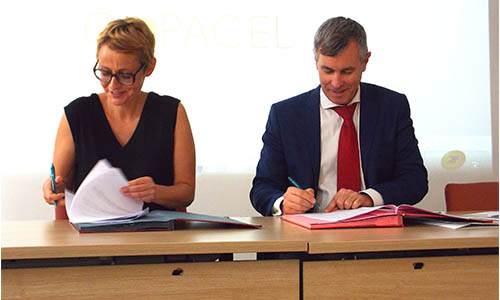 Copacel and Recygo, a subsidiary of La Poste and Suez, have signed an agreement for the development of office paper collection and recycling. On July 11, Corinne Sieminski, president of Recygo and Paul-Antoine Lacour, General Delegate of Copacel, signed a partnership agreement to contribute to the development of the collection of office papers.
The agreement aims to:
– reduce the environmental impact of the collection and recycling activity by favoring short loops;
– provide the 10,000 sites of Recygo client companies with traceability guarantees for their paper flows;
– foster long-term partnerships with local recycler paper mills and guarantee them sufficient supply volumes.
One year after its creation, the collection and recycling solution proposed by the joint venture between Suez and La Poste, Recygo, has already attracted 10,000 client companies. 100 tons of paper are thus collected and recycled every day in France.