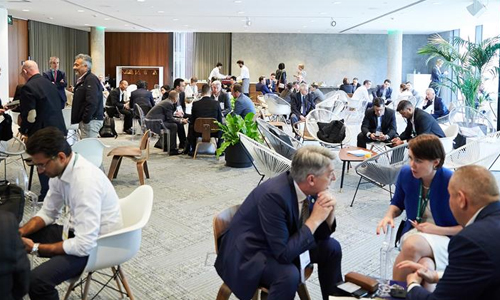 We at BIR stay committed to providing a forum for networking and business exchange because we know how important our events are for our members. Therefore, we are proud to announce that we will maintain our World Recycling Convention scheduled for October 2020.

While the COVID situation is easing up in Europe, other countries remain in the firm grip of the pandemic. We have therefore decided to choose Brussels as convention destination because it is an easy and reliable option in terms of accessibility and flexibility with regards to event venues and hotels.

We will nevertheless keep our promise to meet in Istanbul for one of our future conventions, quite probably in May 2022.

For the upcoming event in Brussels, we want to offer our members an innovative and dynamic 1,5-day event with a strong focus on networking and business exchange. Commodity sessions will be held in a slightly different format to allow a concise overview of the markets while leaving the emphasis on physical trading. There will also be a small exhibition of equipment and service providers.

We recommend that you pre-register early because we may not be able to accommodate all requests. Registrations will be open soon on our BIR website. All delegates who registered for Istanbul will have an automatic pre-registration for Brussels (or can contact the BIR secretariat for cancellation). 

Also, be reassured that all relevant health and safety regulations will be applied to ensure that our attendees stay in good health.

In the coming weeks we will inform our members on the event programme and selected venue here in Brussels.

We are so much looking forward to seeing everybody again and welcoming you back to the home town of your BIR secretariat!