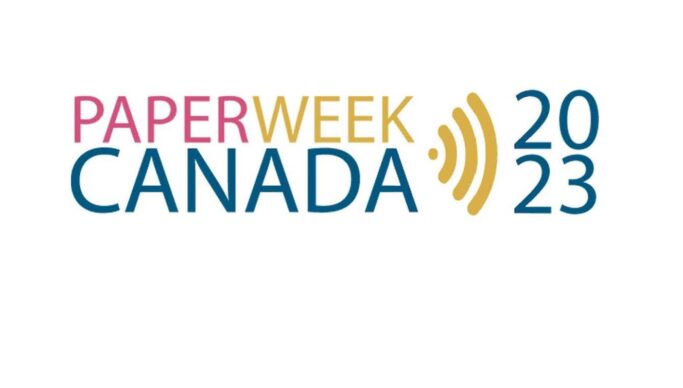 PaperWeek Canada is approaching, and the program of this virtual conference is already available.
The PaperMaking track will run 4 sessions from Monday to Thursday in the morning. Look forward to expert presentations on Chemistry, Recycling and New Grade Development!
SESSION 1, Monday February 6, 10:00 ET- Advances in Papermaking Chemistry
10:00 "Quick Inversion Polymers: A New Family of Fixatives and Particle Retention Boosters", Peter Jelinek, Kemira
10:20 "Novel Alternatives to Starch as Dry Strength Additives", Pascal Rivard, Solenis
10:40 "Technologies and Strategies for Eliminating Talc Used for Pitch Control in Virgin Pulp", Manoj Karivelil & James Thomas, Kemira
11:00 " Novel Chemistry for Controlling Difficult Deposits in Pulp and Paper", Maurice Rizcallah & Byron Holmes, Buckman
11:20 Discussion & Q&A
SESSION 2, Tuesday February 7, 10:00 ET- Roundtable on Recycling
10:00 "Recycled Fiber End Use Developments", Soile Kilplie, AFRY
10:20 "Brown Fibre Recycling System Operations and Centrifugal Cleaning", Mike Lopane, Kadant
10:40 "Virgin vs Recycled Fibres: Thoughts for a Sustainable Future", Gopal Lyengar, Andritz
11:00 "A Technical Approach to a Successful Starch Replacement", Mike Wallace, Kemira
11:20 Roundtable discussion
SESSION 3, Wednesday February 8, 10:00 ET- Advances in Papermaking Technology & New Grade Development – I
10:00 "Improving Layer Purity with Aqua Layer Technology", Daniel Boren, Valmet North America
10:25 "Energy Savings Associated with Implementation of Advanced Consistency Meters on Paper Machines", Lawrence Yane, Cristini
10:50 "What is the purpose of a desuperheater and why are they important?", Mike Soucy, Kadant
11:15 "The Benefits of Thermal Spray Covers for Papermakers", David Williams, Valmet North America
11:40 Discussion & Q&A
SESSION 4, Thursday February 9, 10:00 ET- Advances in Papermaking Technology & New Grade Development – II
10:00 "Winder upgrades and modifications for transitional and packaging grades", Bassam Dib, SPN
10:25 "Enchanced Forming with Sleeve Roll Technology", Petteri Halme, Valmet North America
10:50 "Eco-responsible Paper Coating for Food Packaging", Sajjad Saeidlou, NRCan
11:15 "Production of Translucent Films for Packaging Applications Using Cellulose Filaments", Rafik Allem, FPInnovations
11:40 Discussion & Q&A
Visit http://www.paperweek.ca for details on program and registration
Register now for the event and start benefiting from the networking platform on MSTeams one week prior to the start of the conference!