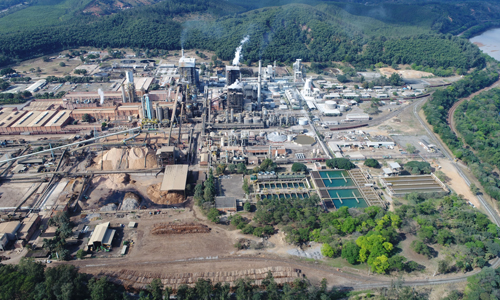 Headquartered in Belo Oriente, State of Minas Gerais, Celulose Nipo-Brasileira S.A. (CENIBRA) set a new annual production record in 2019, with an output of 1,222,888 tons of bleached eucalyptus hardwood pulp. This figure is 16,676 tons above the budget. In a statement, the Company's management congratulated employees on the historic landmark.
According to Júlio César Tôrres Ribeiro, Industrial and Technical Director, "even more important than any record is the high production stability achieved throughout the year, with emphasis on factory-forest integration, and the company's great effort in terms of maintenance and new projects implemented during the scheduled stoppage in 2019."
He pointed out that such an accomplishment was only possible thanks to enhanced integration between all Company areas and investments in new process management tools, which "highlights the employees' level of maturity, competence, and commitment".
Other factors that helped the Company achieve such outstanding performance are investments in plant modernization and the elimination of bottlenecks.
Founded on September 13, 1973, CENIBRA is located in eastern Minas Gerais and operates in 54 municipalities. It owns more than 250,000 hectares, of which 51% are allocated to eucalyptus plantations and 41% to permanent preservation areas and native forests. The remaining area is occupied by infrastructure and other facilities. CENIBRA's forest stewardship approach supports environmental preservation and responsible use of natural resources.
As a reputable player in both Brazil and abroad, CENIBRA is a benchmark when it comes to a suitable balance between the production of high-quality bleached eucalyptus hardwood pulp, the conservation of natural resources, the appreciation of human beings, and economic development. Japan Brazil Paper and Pulp Resources Development Co., Ltd. (JBP), a group of Japanese companies with experience in and significant interaction with Brazil, holds the controlling interest in CENIBRA.