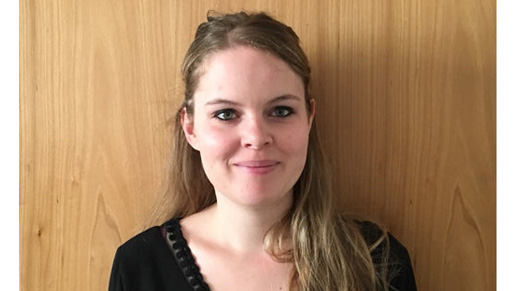 February 1
st
2019
,
Fleur
Rol
defended her doctoral thesis of the University Grenoble
Alpes
,
prepared under the supervision of
Julien Bras, Associate Professor HDR
(Grenoble INP-
Pagora
/LGP2). She presented the results of her research work entitled
Cellulose pretreatments for a
nanofibrillation
by twin-screw extrusion
.
The CERISE project, conducted under the auspices of the Tec21 Laboratory of Excellence and the Carnot
PolyNat
Institute, aims to develop a new process for manufacturing cellulose
nanofibrils
(
CNF
) with
a high
dry matter conte
nt and low energy consumption. Twin screw extrusion (TSE)
–
industrially well-known
energy-efficient and highly adaptable technique
–
was o
ptimized to produce CNF at 20
%
dry
content. By decreasing considerably the
ir
water content, this new strategy improves the
ir
transport cost, the
ir
storage and
extends
the
ir
field of application.
D

evelop new pretreatments of cellulose fibers to facilitate the

nanofibrillation

and produce high quali

ty functionalized CNF.

O

ptimize TSE screw profile and cond

itions to produce CNF.

P

repare new material

s made of this new type of CNF.
Four chemical pretreatments, identified as easily
industrializable
, have been optimized.
Extrusion
nanofibrillation
was simulated by software to obtain optimal extrusion conditions.
This cost-effective approach was validated at semi-industrial scale.
Various applications are
considered
for these new NFC with
a high
dry matter content.