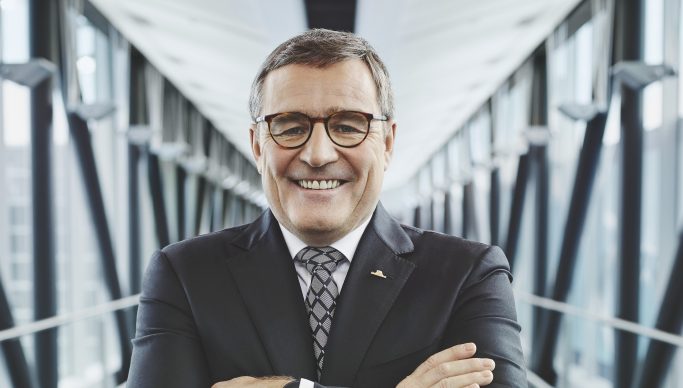 "Our near-term outlook is positive despite ongoing COVID-19 related uncertainty" says CEO
Cascades, the Canadian producer of packaging solutions and tissue products, released last week its financial results for 2020.
 2020 Annual Highlights
Sales of $5,157 million (compared with $4,996 million in 2019 (+3%))
Operating income excluding specific items of $376 million (compared with $315 million in 2019 (+19%))
OIBD of $675 million (compared with $604 million in 2019 (+12%))
Net earnings per share of $1.95 (compared with $1.02 in 2019)
Announced planned progressive and permanent closure of tissue operations at the Laval plant, located in Québec, in June 2021, and that Tissue operations in Pennsylvania ceased in December 2020.
Reno De Medici S.p.A. (Boxboard Europe) announced the signature of a put option for the sale of its French subsidiary, which produces virgin fiber-based boxboard, in February 2021. The transaction is expected to close at the end of the second quarter of 2021.
Mario Plourde, President and CEO, commented: "We are very pleased with our strong fourth quarter performance. Consolidated adjusted OIBD of $166 million surpassed our cautious outlook for the period, represented an increase of 2% sequentially and 9% year-over, and drove annual profitability to a record level for the third consecutive year. These results demonstrate good operational execution within the context of a challenging environment, benefits being realized from our ongoing margin improvement initiatives, and the resiliency and dedication of our employees throughout the challenges of COVID-19. Sequentially, fourth quarter performance was driven by a solid contribution from the Containerboard segment, itself fueled by stronger than expected demand on both the manufacturing and converting side. The Tissue segment also generated good results, with stable consumer retail tissue demand helping to offset lower demand levels for Away-from-Home products as a result of COVID-19. The Tissue segment generated a solid fourth quarter adjusted OIBD margin of 10.5% in spite of ongoing challenging market conditions. The Specialty Products and European Boxboard segments generated slightly lower results in the quarter.
We have made significant progress on the strategic side in 2020. A large portion of our announced modernization investments in the Tissue segment have been completed, with the remaining two state-of-the-art converting lines expected to be installed in the coming quarters. In Containerboard, we announced details of our strategic Bear Island conversion project in mid-October, and helped to de-risk the project with a concurrent $125 million equity issuance offering. The European Boxboard segment announced the acquisition of Papelera del Principado S.A. ("Paprinsa") and three affiliated companies, that will strengthen and consolidate Reno de Medici's competitive positioning within European recycled boxboard markets, and is expected to close at the end of the first quarter of 2021. At the corporate level, we continued to proactively manage our long-term debt profile, redeeming our 2023 senior notes and issuing 2028 senior notes under beneficial terms. On a broader basis, we advanced our margin improvement initiatives throughout the year, with these efforts contributing approximately $75 million to our consolidated adjusted OIBD level in 2020."
Discussing near-term outlook, Mr. Plourde commented, "Our near-term outlook is positive despite ongoing COVID-19 related uncertainty. Demand levels in Containerboard remain strong which, combined with recent industry price increases, are expected to help offset raw material pricing headwinds. In Tissue, stronger than expected volumes in December, usual seasonal softness in the first quarter, and unfavourable demand impact on Away-from-Home products related to COVID-19 are expected to translate into weaker sequential performance. We expect the ongoing modernization, cost management and margin improvement initiatives to partially counter softer demand factors. Near-term performance in Specialty Products is forecasted to remain stable sequentially, with higher average selling prices and good demand trends for consumer food packaging offsetting slightly higher raw material costs. Results in European Boxboard are expected to remain stable, with higher volumes and a favourable exchange rate mitigating higher forecasted raw material and energy costs. On a consolidated basis, raw material costs are expected to be a headwind for our businesses sequentially, with average OCC prices increasing in line with usual seasonal trends for the period. Prices for white recycled fibers remain stable, while those for virgin pulp are expected to increase given recent moves in index pricing. Raw materials remain readily available, and we do not foresee any changes in this regard.
Looking further ahead, 2021 will be a busy year. The highlight will be our Bear Island containerboard project, which will account for the lion's share of our capex program. We will also be finalizing modernization investments in our tissue converting operations, with all of these projects encompassed within our $450 to $475 million capital program for 2021. We expect these investments to be fully funded by solid projected cash flows for the year, in part driven by our ongoing margin improvement initiatives that are targeting net revenue management, production efficiency, organizational effectiveness and supply chain optimization. These initiatives are expected to contribute 1% annually to consolidated OIBD margins in both 2021 and 2022, regardless of external factors. As we continue to navigate the challenges and uncertainties inherent in the ongoing pandemic business environment, we remain focused on ensuring the health and safety of our employees, and on proactively engaging with our customers to ensure that their needs and expectations are met consistently, promptly and professionally."
Full report available here.