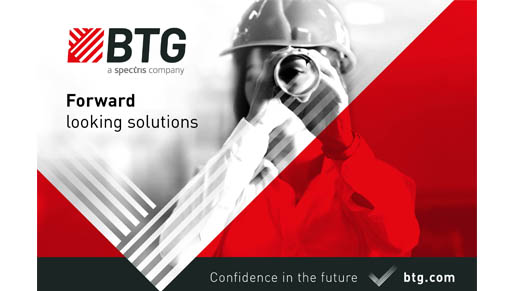 BTG launched a new website on June 24, 2019. www.btg.com is made for pulp and papermakers around the world. It provides solution and case stories for specific paper segments such as tissue or packaging. A clear website structure allows users to find information quickly and easily and/or to contact a local BTG specialist upon need.
The launch of the new website is an additional step in the evolution of BTG as a provider of fully integrated solutions for the global pulp and paper industry. It is aligned with BTG's mission to offer customers bespoke solutions for sustainable gains in business performance across mill operations.
BTG is an operating unit of Spectris plc, UK, with a staff of more than 580 professionals across the globe.