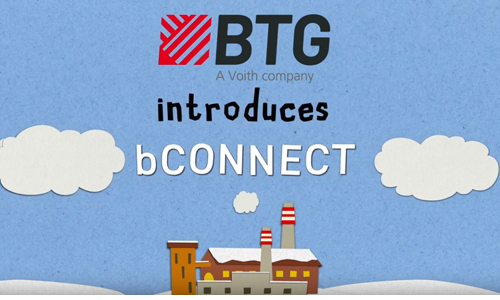 BTG announces today the launch of "bCONNECT", its solution which permits to virtually connect and analyze BTG sensors, giving users early and real-time performance information on all assets.
"Through our new bCONNECT edge technology, it will be possible to connect BTG sensors in the mill and get all the benefits of Industry 4.0.", says Dan Smith – BTG Process Solutions Director.
bCONNECT is a game changer approach, as it will enable application experts to remotely access and diagnose problems, permitting near-immediate identification of measurement or calibration problems and enhancement of predictive maintenance capabilities.
Concretely, the combination of faster response and better data insights will transform operations – optimising process and saving valuable time and money.
First bCONNECT measurement package will be available to all mills in Q1 2020.