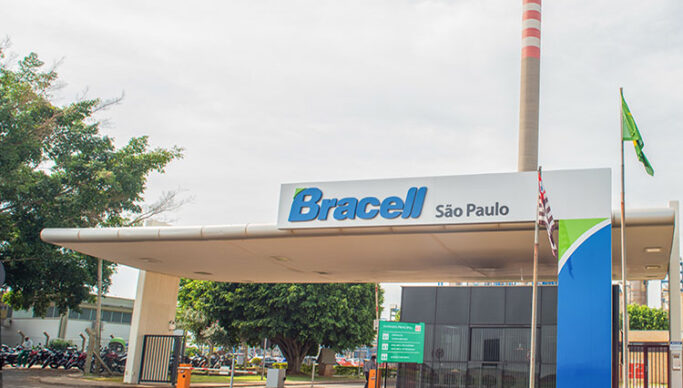 In September 2021, the Brasilian pulp producer Bracell started to operate a new generation pulp mill in Lençóis Paulista, São Paulo, expanding its production capacity from 250 thousand t/y to 3.0 million t/y of kraft pulp or 1, 5 million t/year of dissolving pulp.
Aware of the growth of the markets in which it operates, especially in Latin America, Bracell has evaluated some opportunities for products that can add value to its pulp. As a result of these studies, the company decided to invest in a tissue factory at its plant in São Paulo. This project is expected to generate more than 2,000 jobs during its construction phase and approximately 300 permanent jobs after its completion. The tissue production capacity will be defined shortly, after the engineering phases have been completed.
This investment should consume only a small part of the company's pulp production capacity. Bracell reiterates that it remains fully committed to serving our customers as a long-term and reliable supplier of pulp to the market.