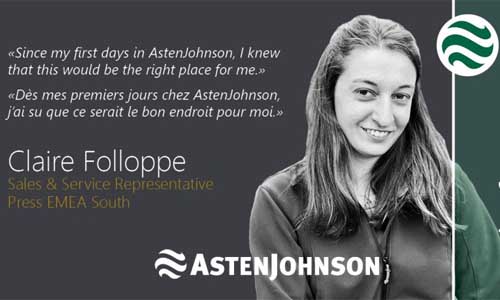 AstenJohnson is pleased to announce that Claire Folloppe joined our company as Sales & Service Representative for Press Felts. We are privileged to have team members with a wide range of skills and talents which enables us to provide reliable and efficient customer support.
#WelcomeToTheTeam to Claire, our new Sales & Service Representative here at AstenJohnson for the EMEA South region.
Claire is a qualified Paper Engineer, located in France. She initially joined our sales and service team 2 years ago, carrying out dryer section audits.