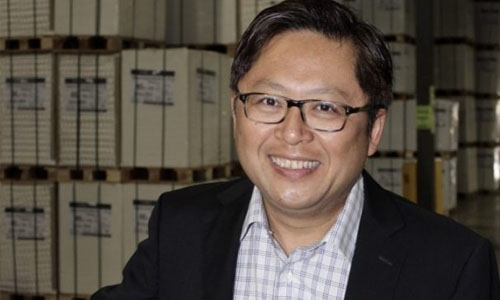 APP Canada is celebrating 20 years of growth and success in a market segment that has undergone significant transformation. To mark this milestone, the company looks back at its strategy of evolution and its ability to respond to more informed consumer choices especially with a growing trend of moving away from plastics.
Early years:
Two decades ago APP Canada, an independent subsidiary of an Asian company operating in Canada, was established with one small location in Mississauga, two sales offices in Montreal and Vancouver, and the strong hope that the printing industry would respond favourably to its offering.
The early years focused on sales of coated and uncoated Riviera paper, photocopy paper and stationery and in 2005, APP introduced its coated paper and board products to the Canadian market.
"Twenty years ago, the industry was somewhat resistant to Asian paper, with concerns over its quality and how it will affect the machines and the finished products," said David Chin, President of APP Canada. "But the printing industry soon realized the benefits of paper from Asia and how competitive it was with North American or European alternatives."
In 2007, APP Canada moved to its current location on Hereford Street in Brampton for added space to accommodate its 50-person staff and the need for a larger warehouse for its expanding product lines that now also included Paperline photocopy paper.  The company also opened additional sales offices in Calgary, Winnipeg and Edmonton.
"The market became more competitive with the merger of vendors and several key acquisitions. There were also newer players, like ourselves, looking to service wide customer segments and meet demands for faster turn- around times, online functionality and the desire for collaboration, " said Chin.
Adapting to new market dynamics:
Over the next decade, APP Canada continued to reach new milestones. It received PEFC certification, introduced thermal paper and stationary products to the market and expanded its sales network nation-wide.
The company invested in increased support for the paper packaging segments for consumables, household items and logistics.
In 2019, APP Canada is known for far more than photocopy and printing paper. With a looming ban on single use plastic in Canada, the company is leading the way in innovation with the recent announcement of a completely biodegradable Foopak line of disposable cups and food containers. This year, it also announced the production of one of the first paper straw alternatives on the market fully capable of performing as well as plastic alternatives.
Today's market is also prioritizing sustainable development at the local level and once again, the company is at the forefront. In Indonesia and China it focuses on best practices for training, education, poverty elevation for famers working and living within their forests. Pay-it-forward programs integrating community engagement, NGOs and local governments are as much a part of APP's business strategy as the technology invested in the paper production itself.