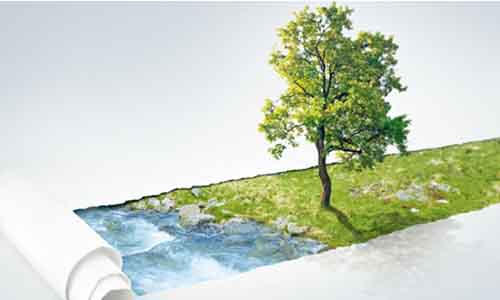 ANDRITZ has received an order from Nanning Sun Paper to deliver state-of-the-art and highly efficient pulp production technologies for the fiberline and lime kiln plant as well as energy-saving OCC lines and a complete reject treatment system for RDF (refuse-derived fuel) production at its pulp and paper mill in the city of Nanning, Guangxi Province, China. Start-up is planned for mid-2023.
The ANDRITZ scope of supply is on full EPS (engineering, procurement, supervision) basis and includes:
China's largest high-kappa fiberline with a capacity of 1,600 adt/d. The hardwood line includes a TurboFeed chip feeding system, Lo-Solids continuous cooking, blow line refiners, screen room, LC refiners and highly efficient washing with a multi-stage DD-Washer drum displacer washer, a COMPACT PRESS wash press, and a GF-Filter advanced vacuum drum filter washer. ANDRITZ's fiberline technology ensures highest operating time and maximum washing efficiency as well as reductions in fresh water, chemicals and energy consumption, thus minimizing environmental impact.
Energy-efficient lime kiln plant with a capacity of 450 t/d burnt lime, including a LimeDry lime mud washing and dewatering filter, a LimeKiln feeding system, a LimeKiln shell, riding rings, roller sets and driving mechanism, as well as a LimeCool and a LimeFire burner. Efficient lime mud washing with a LimeDry filter provides high-quality lime mud to minimize lime kiln emissions. ANDRITZ's proven lime kiln technology and worldwide project references ensure optimized energy consumption and high availability of lime kiln operations.
Two complete OCC lines, as well as approach flow and broke systems. The new stock preparation lines will feature a capacity of 1,550 and 1,400 t/d, respectively, and process LOCC for production of high-quality liner board. The delivery includes a PrimeSolve LC pulping system with advanced set-up and the latest detrasher rotor design for highly efficient reject removal and excellent slushing performance. In addition, the scope of supply contains PrimeScreen X screens with state-of-the-art rotor design, enabling high screening efficiency, low power consumption and superior stock quality with low fiber loss. The ANDRITZ Ultra-High Dispersing technology allows a remarkably high dispersing consistency for greater dirt and sticky fragmentation, enhanced fiber strength, and steam savings of up to 30%.
ADuro reject treatment system processing 210 t/d of coarse rejects and 75 t/d of pulper rags from the new OCC lines for production of RDF as a high-quality substitute fuel fraction. The system comprises ReCo Reject Compactors for optimum dewatering of coarse rejects, ADuro shredders for efficient shredding of rejects and pulper rags, and metal separators to extract the valuable steel fraction.
With this order, ANDRITZ once again demonstrates its strong global position as a supplier of state-of-the-art paper technology focusing on environmentally friendly production. The high-kappa fiberline, lime kiln plant and reject treatment system are repeat orders from Sun Paper.
The Sun Paper Group launched Nanning Sun Paper Co., Ltd., in February 2022. Sun Paper will invest around 20 billion RMB in construction of the Forest Pulp Paper Integration and Supporting Industrial Park Project, with an annual output of 5.25 million tons.