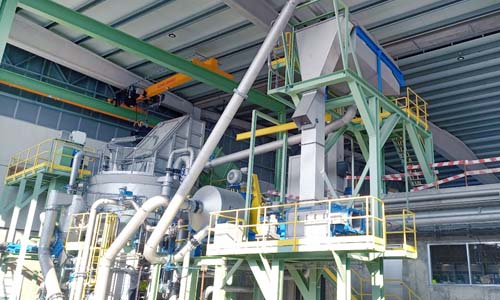 ANDRITZ has successfully started up a complete continuous low-consistency (LC) pulping system at Papeleira Coreboard, Portugal.
The new ANDRITZ LC pulping system installed features several design upgrades:
FibreSolve FSR pulper with advanced rotor design for efficient slushing at lowest fiber loss and highest availability
Advanced ANDRITZ TrashTrap for reliable separation and removal of heavy and light rejects early in the process
State-of-the-art ragger which allows – in combination with the new pulper rotor design – superior forming, handling and removal of pulper rags.
The scope of supply also comprised a detrashing pump, FibreGuard detrasher, FibreWash Drum, cleaners and a RejectCompactor for further treatment of rejects. ANDRITZ provided the basic engineering as well as the supervision of erection on site and start-up via remote support.
Manuel Delgado, Plant Manager, Papeleira Coreboard says: "I´m very proud of our operators who managed the successful start-up despite the challenging circumstances caused by the pandemic. The ANDRITZ team provided excellent remote support from Austria."
Papeleira Coreboard processes LOCC (Local Old Corrugated Containers) with a line capacity of 300 bdmt/d and a reject content of up to 10% to produce different types of coreboard. The company is part of the Arteche Paper Holding and manufactures paper, pulp and cardboard focusing on 100% recycled paper and cardboard as raw material for its production.