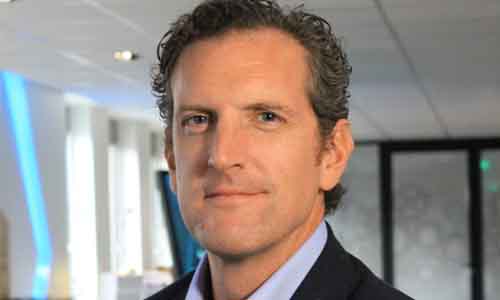 Smurfit Kappa, Europe's leading corrugated packaging company, announces the appointment of Andrew Coffey as President and CEO of its corrugated board division in France. He succeeds Jean-Christophe Bugeon. Having started his career with the Group in 2000 and having worked in several divisions and countries, Andrew Coffey takes over the management of an industrial group with a turnover of more than one billion euros in France, 41 plants and more than 4,000 employees. He joined Smurfit Kappa France on 1 November and is based at the French headquarters in Saint-Mandé (94).
Since joining Smurfit Kappa in Ireland over 22 years ago, Andrew Coffey has held a number of senior positions in different areas of the business in France and Italy before being appointed Vice President of Operational Excellence at the Group's European headquarters in the Netherlands in 2019. In this role, he oversaw, among other things, the largest capital investment programme for the Europe division since the company's inception.
An Irish national who speaks several languages, including French, Andrew has a Masters degree in Economics from the University of Dublin and Harvard Business School.
« The strength of Smurfit Kappa France is without doubt our people, Andrew Coffey, explains. We have the most innovative designers and sales people who listen to our customers, their sustainable packaging needs and their supply chains. We have production teams throughout France that have proven through the pandemic to be among the most resilient in our industry. Our full integration allows us to guarantee supply to our customers as we were able to do during the last material shortage. We are truly passionate about the future prospects for our customers with our renewable, recyclable and biodegradable packaging. It is therefore with confidence and enthusiasm that I take up my new position to consolidate our development strategy. »