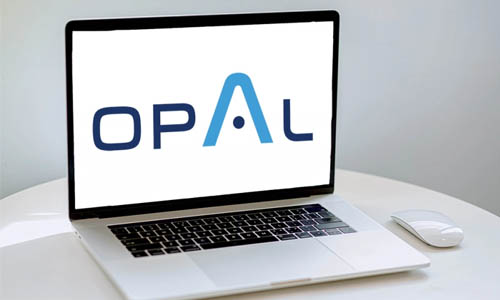 Alstef Group launches its new software suite – OPAL, Operating Platform ALstef Group – a real orchestra conductor for the management of logistics facilities.
Developed through knowledge and experience gained over 40 years of intralogistics management and controls, OPAL is an innovative, unified software suite, which ensures the overall control of automated storage, AGV fleets, order picking, and the associated flows for all logistics solutions offered by the group.
A response to the challenges of today – and tomorrow.
OPAL manages the business challenges of a logistics installation, by providing speed, precision, and traceability while reducing preparation times. Efficient and agile, this suite adapts to the specificities of the distribution channels and ensures optimized management in real-time of each activity.
With its broad connectivity, OPAL interfaces with all information systems on the market, in order to provide a global intralogistics vision. The software suite has also been designed to meet quality and cyber security requirements. «It was important for us to offer a robust and functionally rich solution that was also highly secure and complied with ANSSI recommendations» explains Yang ZHAO, Industrial IT Director at Alstef Group.
Depending on the customer's application, all or part of the native functions are activated and configured to meet the needs of the installation.
A modular approach around a main WCS
In addition to native functions which optimize all the movements of the handling equipment while working within rules and constraints of the business, several complementary modules enrich this software offer.
Three modules are available to support operations: OPAL Overview provides a visualization of installations; OPAL Notify offers real-time notification of events, and; OPAL Analytics provides customizable operational dashboards (KPIs). Finally, OPAL benefits from a process monitoring module with OPAL IT Monitoring, a tool for tracking incidents and IT resolution.
«With OPAL, Alstef Group writes a new page in its history and confirms its commitment to its customers.
Opal is the reflection of our will to develop innovative and agile solutions, adapted to the operational
needs of our customers» says Uwe Klärner, Sales Director Intralogistics, Alstef Group.