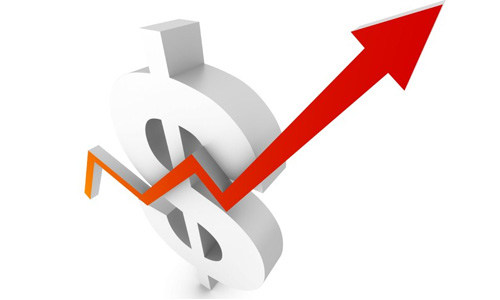 Albany International Corp. reported this week operating results for its second quarter of 2021, which ended June 30, 2021. Additionally, the company raised its financial guidance for 2021.
"We are pleased to report another quarter of solid performance," said Bill Higgins, President and CEO. "We delivered revenues of $235 million as well as profitability and free cash flow near record levels. Both business segments contributed to the strong results. Our Machine Clothing segment continued to experience solid demand from customers across the globe. In our Engineered Composites segment, performance remains very good – particularly in light of the headwinds caused by the ongoing destocking in the commercial aerospace supply chain. We are executing well on our defense programs and preparing to meet planned increases on OEM production rates on our narrow body commercial programs."
"We had a great first half of 2021," added CFO, Stephen Nolan. "Our consistent operating performance, near record free cash flow, and strong balance sheet position us well as global markets recover. At this stage, we believe that we have sufficient insight into that recovery and our operational performance to be able to raise our full year revenue and profit guidance, including raising the guidance midpoint of GAAP EPS and Adjusted EPS, each by over $0.40."
For the second quarter ended June 30, 2021:
Net sales were $234.5 million, up 4%, or 1% after adjusting for currency translation rates, when compared to the prior year.
Gross profit of $101.7 million was 1% lower than the $103.0 million reported for the same period of 2020.
Selling, Technical, General, and Research (STG&R) expenses were $51.8 million, compared to $47.4 million in the same period of 2020. The increase was driven by higher incentive compensation, travel, Research and Development costs, and revaluation of foreign currency balances, which increased STG&R by $1.9 million in 2021, compared to an increase of $1.1 million in the same period of 2020.
Operating income was $50.0 million, compared to $52.7 million in the prior year, a decrease of 5%, principally due to higher STG&R expenses, partially offset by lower restructuring expenses.
The effective tax rate was 30.0%, compared to 32.1% for the second quarter of 2020. A lower share of our global profits in jurisdictions with higher tax rates contributed to the lower tax rate this quarter compared to that for the second-quarter 2020.
Net income attributable to the Company was $31.4 million ($0.97 per share), compared to $32.4 million ($1.00 per share) in the second quarter of 2020. Adjusted earnings per share (or Adjusted EPS, a non-GAAP measure) was $1.01 per share, compared to $1.09 for the same period of last year.
Adjusted EBITDA (a non-GAAP measure) was $69.4 million, compared to $73.7 million in the second quarter of 2020, a decrease of 6%.
Outlook for Full-Year 2021
Albany International is updating financial guidance for the full-year 2021:
Total company revenue between $880 and $910 million;
Effective income tax rate, including tax adjustments, of 28% to 30%;
Total company depreciation and amortization of approximately $75 million;
Capital expenditures in the range of $40 to $50 million;
GAAP earnings per share between $2.84 and $3.14 and Adjusted earnings per share between $2.90 and $3.20;
Total company Adjusted EBITDA between $225 to $240 million;
Machine Clothing revenue between $585 to $600 million;
Machine Clothing Adjusted EBITDA between $210 and $220 million;
Albany Engineered Composites (AEC) revenue between $290 to $310 million; and
Albany Engineered Composites Adjusted EBITDA between $65 to $70 million.