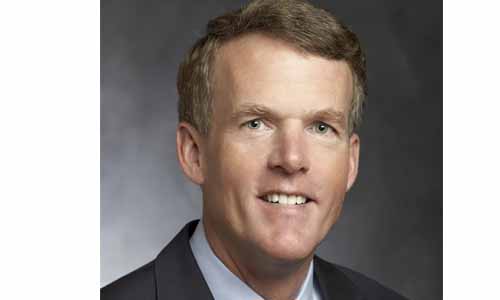 Albany International Corp. announced today that its Board of Directors has appointed A. William Higgins as President and Chief Executive Officer, effective January 20, to succeed Olivier Jarrault, who has resigned by mutual agreement with the Board.

Erkie E. Kailbourne, who currently serves as a Director of Albany, will return to his role as Chairman of the Board of Directors, succeeding Mr. Higgins.

Mr. Jarrault will assist with the transition.

Mr. Kailbourne said:

"We are grateful to Olivier for the important contribution he has made to our business. Under his leadership, Albany has deliveredimpressive financial results, significantly advanced its productivity and operational capabilities and attracted first-class talent. The Board and I areconfident that Bill is the right person to build on this momentum. Bill is an industry veteran, with a proven track record of strong leadership, and a deepknowledge of Albany's operations."

Mr. Higgins, 61, brings a wealth of industry experience to his new role. He has held a wide range of leadership positions at public companies, including as CEO and Chairman of CIRCOR International Inc. between 2008 and 2012. Prior to joining CIRCOR, he held a variety of senior management positions with Honeywell International and Allied Signal.

Mr. Higgins has served on the Board of Albany since 2016 and as Chairman of the Board fromFebruary 2019. Mr. Higgins will be closely supported by business segment leaders Daniel Halftermeyer, President – Machine Clothing – and GregHarwell, Group President – Albany Engineered Composites, as well as Chief Financial Officer Stephen Nolan.

Mr. Higgins said: "I am excited to assume this role and will continue the progress we have made in driving operational excellence across the businessunder Olivier's tenure. We have an exceptional team at Albany, and I look forward to working closely with Daniel, Greg, Stephen and the other members of the senior management team as we execute our strategy to deliver great value to our customers and shareholders."

Mr. Jarrault said: "I am proud of what we have accomplished over the past two years with my Albany colleagues and to be leaving the company wellpositioned to deliver on its strategic and operational objectives and for future growth. The Board and I have agreed that this is the right time for newleadership at Albany, and I have every confidence that Albany will continue to grow and thrive under Bill and the senior management team"