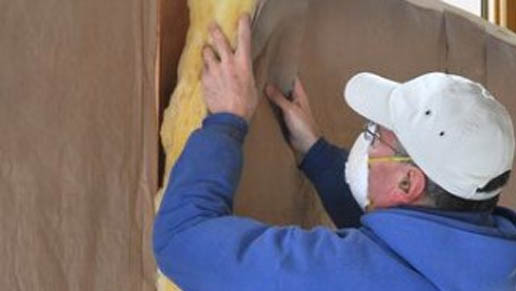 As a global supplier of specialty industrial paper products, Ahlstrom-Munksjö focuses on innovative solutions that meet the needs of our customers and the diverse markets we serve. Ahlstrom-Munksjö's wide range of specialty papers for the building and construction industry, known as Insu-Gard®, are high quality and durable for any end use.

Natural MG Papers provide a smooth surface for lamination to foil or in Foil/Scrim Kraft (FSK) Building and Construction applications. Ahlstrom-Munksjö also offers extensible kraft papers (XKL®), which provide maximum strength and stretch prop­erties for the most demanding converting applications. All Insu-Gard® Building and Construction papers can be produced utilizing innovative Flame-Gard® surface coatings which provide flame-resistance for both metal and non-metal contact. 

"Ahlstrom-Munksjö offers the widest breadth of building and construction papers in the industry," commented Robyn Buss, Vice President of Ahlstrom-Munksjö's North America Specialty Solutions business area. "Insu-Gard® provides our customers with not only innovative solutions, but the diversity of applications necessary for these markets."

Staying committed to Ahlstrom-Munksjö's sustainability initiatives, Insu-Gard® papers can be produced with bleached or trulyNatural® fibers and blended fibers. Insu-Gard® papers are produced at Ahlstrom-Munksjö's North America Specialty Solutions plants based in Wisconsin, USA.