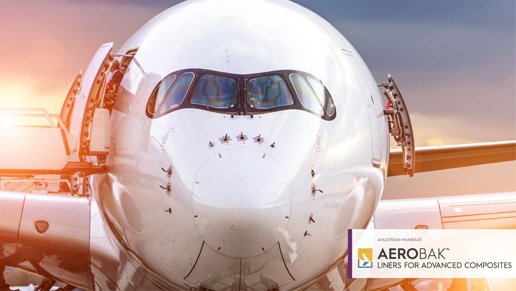 Ahlstrom-Munksjö's North America Specialty Solutions Coated Products team announced today an extension to their brand of release liners used in the manufacture of Advanced Composites. In collaboration with our suppliers and customers, the product was designed with specific properties and performance characteristics to meet the challenges encountered with low tack prepregs and demanding ATL processes. This new line of products represents years of development and experience addressing the constant evolution of products used for the aerospace composite segment.
"The Ahlstrom-Munksjö Coated Products liners deliver solutions to the market using unique technologies that extend our products beyond traditional release liners," explained Harry Challender, Vice President of Coated Products. "Through a collaborative process, our team leverages the depth of experience we have in both paper and coating technologies to provide a distinct product to address individual requirements. We are committed to this industry as witnessed by our investment in capacity designed around the growing needs of the composite market."
While customized to meet the demanding requirements of the aerospace segment, AeroBak™ liners are also used in Ballistics, Recreational, and Wind Energy applications.