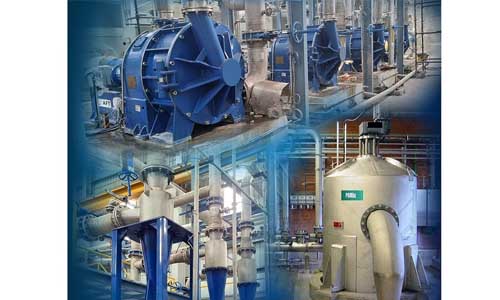 JK Paper Limited, one of the largest pulp and paper producers in India, selected AFT to supply a POM® approach flow and stock preparation system for their latest packaging board expansion project. PM5 is a 170 000 tpa multi-layer board machine at CPM, Fort Songadh in Gujarat, India. The new machine successfully ran its first paper reel in early September to begin commercial production this quarter.
The wet end system includes a full POM approach flow for multi-layer machine with stock processors and degasser arrangements. Basic engineering and mill site services were included as part of the AFT offerings.
Compared to traditional systems, the POM paper machine wet end with headbox screening delivers superior stock cleanliness in a compact and efficient package. Without the need for traditional storage tanks, POM runs smoothly with lower water and energy usage for an enhanced environmental performance.
"The installation allows for fast grade changes in a cleaner, short circulation system – with less air and biological build-up to yield fewer sheet defects and breaks, which is best for our multi-ply operation", says, Mr. S K Jain, Head – Board Projects.
In addition, AFT supplied a complete stock preparation system. The refiner design increases production capacity for a single unit while offering easy access for maintenance and filling changes. Low intensity refining is achieved with Finebar® conical filling technology for optimum fiber development with low energy use.
Sourav Das, AFT Regional Sales & Marketing Manager – Asia Pacific, says "AFT is excited to be part of this JK Paper project. We are committed to delivering innovative technology that helps our customers produce high quality products in a sustainable way".