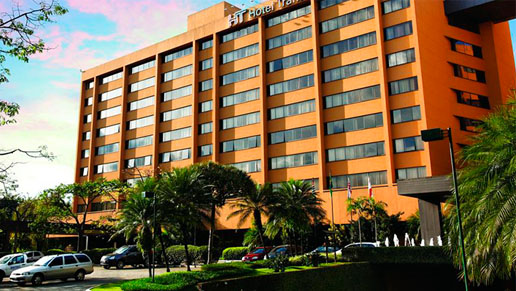 The 3rd International Symposium on Tissue and Recycling Research and Technology (SIPTPT) will take place October 23, 2019 in conjunction with the 52nd Pulp and Paper International Congress, which will be held October 22-24, 2019 in São Paulo (SP), at Hotel Transamerica.
Sponsored by ABTCP-RIADICYP, with support from RIARREC and POLI-USP, the 3rd SIPTPT is part of RIARREC's program of International Symposiums, which have been going on since 2009 with the objective of addressing emerging themes associated to the pulp and paper sector in different countries, with support from local associations.
The first symposium held in Brazil, as part of the ABTCP 2009 Pulp and Paper Congress, was dedicated to the fundamental knowledge of paper recycling. The second symposium, held in Argentina in 2011 and organized in conjunction with AFCP, addressed energy efficiency in the pulp and paper industry. This year, the third edition of the series, in partnership with ABTCP-RIADICYP, will focus on challenges pertaining to tissue production research and technology.
"From the discussions about fundamental themes pertaining to tissue, such as fiber network structure, fibrous raw materials, paper properties and quality, physical test methods, machine technology, wet-end chemistry, and conversion processes, the 3rd SIPTPT will promote opportunities to exchange knowledge and recent results of studies related to tissue production, for engineers and scientists from different countries, as well as foster cooperation between different groups," says Afonso H. T. Mendes, coordinator of the Tissue Technical Subcommittee and chairman of the Symposium.
The Symposium will include the participation of keynote speakers and guest speakers soon to be divulged, who will present topics of great relevance for the sector, and oral presentations and poster presentations of regular works submitted to the organizers and evaluated by the Scientific Committee, chaired by Prof. Dr. Song Won Park.