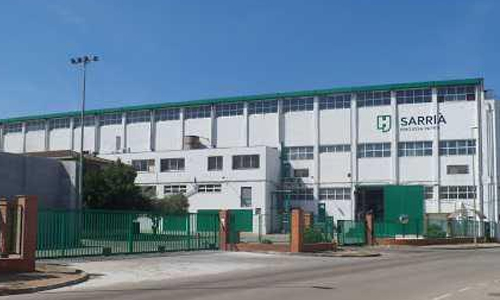 According to the Spanish news agency EFE and the local fire brigade, firefighters of the city of Girona (Spain) consider that the fire that started this Sunday within the facility of Hinojosa Paper in Sarrià de Ter is now under control. The fire has been confined by a concrete wall after having affected piles of paper and bags that were stored in an outside patio of the warehouse.
This is reported as the third registered with this same company in 45 days.
In this very same warehouse, another fire was declared on May 22nd, which took 24 hours to control and forced the eviction of neighbors in nearby buildings, followed by another one on June 6th.