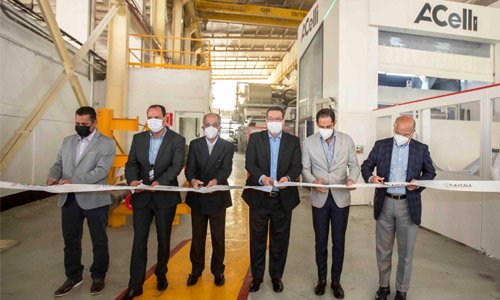 This week inaugurated , a company dedicated to the industrial production of paper located in the municipality of Yauhquemehcan.
Carlos Morodo Díaz, of Blue Tissue, pointed out that the company is equipped with — for the production of paper in the , and an extensive national distribution network that represents 3% of paper production in Mexico and more than 15% in commercialization of professional hygiene products.
A.Celli , thanks to the supply of its Tissue Machine ® and Winder -® solutions, is proud to be a part of this success.
We wish Carlos Morodo and Blue Tissue the absolute best!