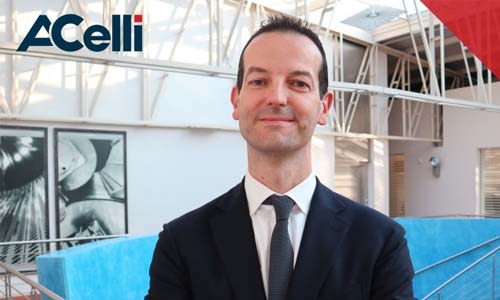 A.Celli welcomes Daniel Galli, new Plant Director of the A.Celli Paper plant in Tassignano (LU).
The commercial, technological and organizational developments that have characterized the last few years of A.Celli Paper see the addition of a new, fundamental piece for future growth.
Daniel Galli, graduated in chemical engineering from the University of Pisa, has a solid background in the Lean Six Sigma methodology and many years of experience as Operations and Plant Director for numerous companies operating in various industrial sectors.
Among his professional experiences, we point out the profitable and long-lasting period in force of a well-known multinational in the Oil & Gas sector, which has seen him cover various roles, including that of CEO. Last but not least, the role of Plant Director held for a famous luxury brand, for which he followed the start-up of the first production plant in the province of Florence.
Regarding his new role, Daniel Galli states: "I am honored to cover the role of Plant Director for A.Celli Paper and equally happy to be part of a solid, valid industrial company involved in a highly motivating market. I cannot wait to make the most of the skills and strengths acquired during my career to support my new colleagues and contribute to the development and growth of A.Celli. "
We therefore want to take this opportunity to offer Daniel our best wishes, confident that his professionalism and experience will allow A.Celli Paper to increase its success in the years to come.