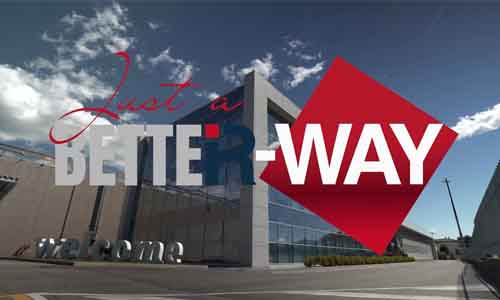 Last Friday our "Just a Better–WAY®" Open House ended (Lucca, 11–28 April 2023), an event that aroused great interest by welcoming more than 250 professionals from all over the world, very important players belonging to both to our reference sectors (tissue, paper and nonwoven) and to leading companies in the pharmaceutical, automotive and manufacturing industries.
The event offered visitors the opportunity to visit the offices and production plants in Porcari (Lucca) and to attend a live demonstration of the company's latest
technological advances in the fields of integration, automation and intralogistics.
Particular attention was paid to the range of R–WAY® products on display, including an automatic packaging line equipped with two robots, four Automatically Guided Vehicles (AGVs) entirely developed and manufactured by A.Celli and the recently built automated warehouse, all enhanced by the 3D visualization system of the entire plant in real time.
In addition, visitors had the opportunity to discover the new in–line slitting winder of the E–WIND® family and to see an F–LINE® pilot line dedicated to spooling.
Last but not least, an area of the Open House was dedicated to the 2–CARE® after–sales service, the Industry 4.0 digital solutions created by Extreme Automation and the intralogistics software solutions developed by one of the latest companies acquired by the A.Celli Group, Taiprora Srl.
"We would like to thank all our customers and partners who took part in the event thus contributing to its success" says Francesco Vergentini, General Manager of A.Celli Group. "It was an important moment to share our innovative solutions and discuss market needs. Our vision of process automation and integration aims to support organizations in rapidly addressing business challenges and to increase their 2 competitiveness and agility. We will continue to work closely with all of you to develop customized, cutting–edge solutions that meet the needs of the industry."