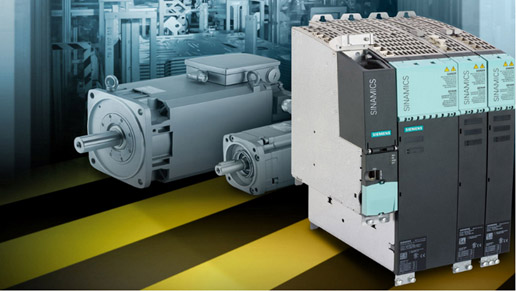 Why migrating from SIMOVERT to SINAMICS will improve the safety and performance of your A.Celli plant:
Starting in 1996, the Siemens SIMOVERT MASTERDRIVES family of converters was sold and installed on a worldwide level and, of course, A.Celli adopted this innovative technology for its product range as a versatile and high-performance modular system for all the plants it manufactures.
The colossus Siemens, strong of incisive research and evolution, has taken a further step forward on the market, by presenting the global industrial scenario with a new generation of converters for the most sophisticated demands: SINAMICS.
This new large family of converters maintains the identical spirit of innovation and production excellence typical of SIMOVERT MASTERDRIVES. SINAMICS guarantees huge advantages in terms of performance, diagnosis and results. Additionally, all product variants – both cabinet and built-in units – stand out for their modular structure and easy maintenance.
For this reason, the A.Celli Group is once again collaborating with this new family of Siemens products by installing excellence on its recent plants. In forthcoming maintenance operations, we strongly recommend replacing the old and obsolete components with the new SINAMICS G130/G150 or S120CM/S150 products.
To support A.Celli's choice is not just the strong factor of innovative excellence, but also a strictly practical reason: the supply of the older SIMOVERT MASTERDRIVES spare parts technology is no longer guaranteed. Hence, without a parts stock at customers' premises, exists a real risk of plant stoppage that could prove deleterious and entail negative consequences.